MSC is pleased to announce the enhancement of its West Med-WAF service, connecting directly Türkiye and WAF.
The Türkiye-WAF market is expanding and MSC is responding to growing customer needs to support trade between these regions. MSC will be the only carrier offering such direct connections.
The service will be renamed Türkiye-West Med-WAF service, and will start on 21 February 2023 with the MSC ANIELLO, voyage 309A, from Tekirdag.
The port rotation:
Tekirdag – Derince – Iskenderun – Gioia Tauro – Leghorn – Genoa – Fos-sur-Mer – Valencia – Las Palmas – Dakar – Abidjan – Tema – Lomé – Tincan/Lagos – Lomé – Abidjan – Las Palmas – Gioia Tauro - Tekirdag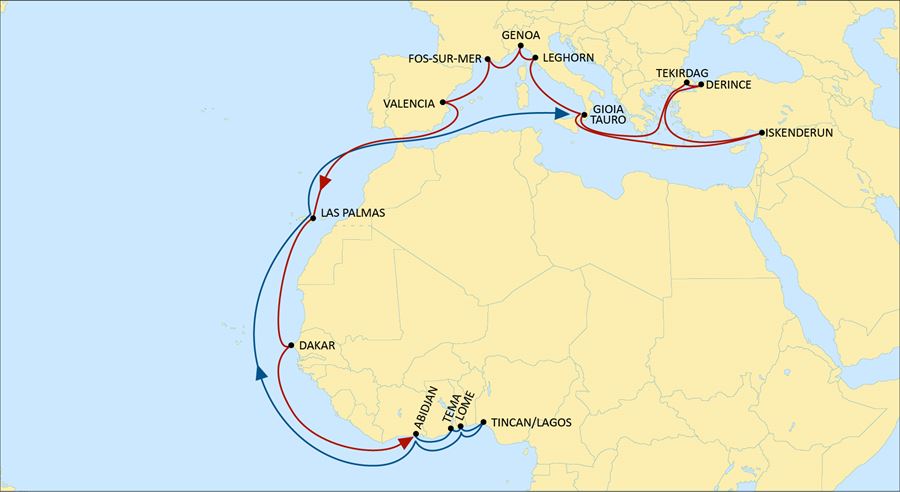 Should you wish to learn more about this new service, please contact your local MSC representatives in our global network of more than 675 offices.