MSC is pleased to announce the enhancement of the KIWI service to directly connect Australia, New Zealand and Thailand on a weekly basis, providing new business opportunities for our customers. On top of offering improved transhipment options to Thailand, this new upgrade also makes MSC the only shipping line in Thailand to provide direct connection between Laem Chabang, the country's leading maritime port, and New Zealand.
This dedicated service will benefit shippers in various industries, ranging from electronic goods, rice and other food products to automotive parts and tires.
The full rotation will be as follows:
Laem Chabang – Singapore – Jakarta – Brisbane – Sydney – Auckland – Nelson – Wellington – Lyttelton – Port Chalmers – Brisbane – Tanjung Pelepas – Singapore – Laem Chabang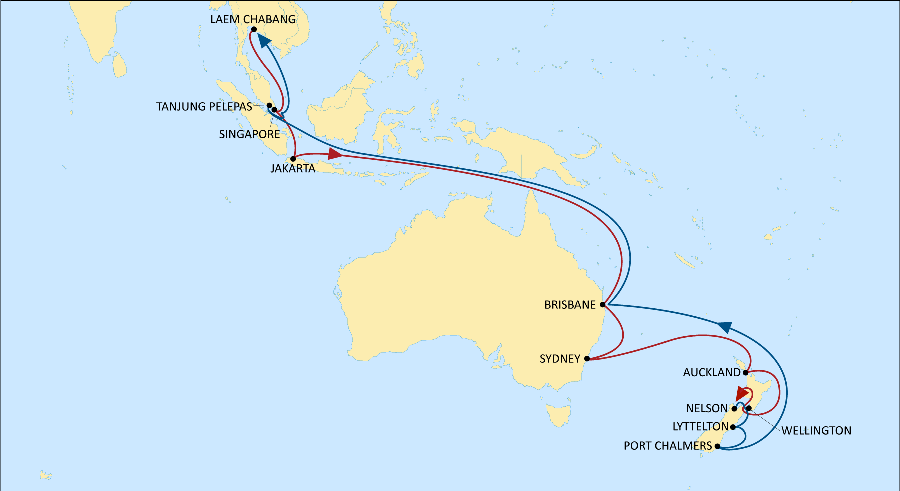 The first sailing southbound will be on MSC CAPE III and is due to arrive at Laem Chabang on 28 March 2023. Meanwhile the first sailing northbound will be on MSC ALABAMA III and is scheduled to depart Brisbane on 18 March 2023 to arrive at Laem Chabang on 4 April.
The proforma transit times are Laem Chabang to Brisbane in 18 days, Laem Chabang to Sydney in 21 days and Laem Chabang to Auckland in 27 days.
Should you have any questions, please contact your local MSC representatives, in our global network of more than 675 offices.