In our continuous effort to improve our shipping solution, MSC is revising the rotation of the Ingwe service, operating between Asia, Mauritius, and South Africa.
As from week 13, we will improve the transit times from Asia to Mauritius and South Africa, connecting Singapore and Port Louis in less than 10 days, and Singapore with Durban in less than 17 days.
We will continue to offer Colombo call but on northbound only.
The full rotation is:

Qingdao – Shanghai – Ningbo – Shekou- Singapore – Port Louis – Durban – Coega – Port Louis – Colombo – Singapore – Qingdao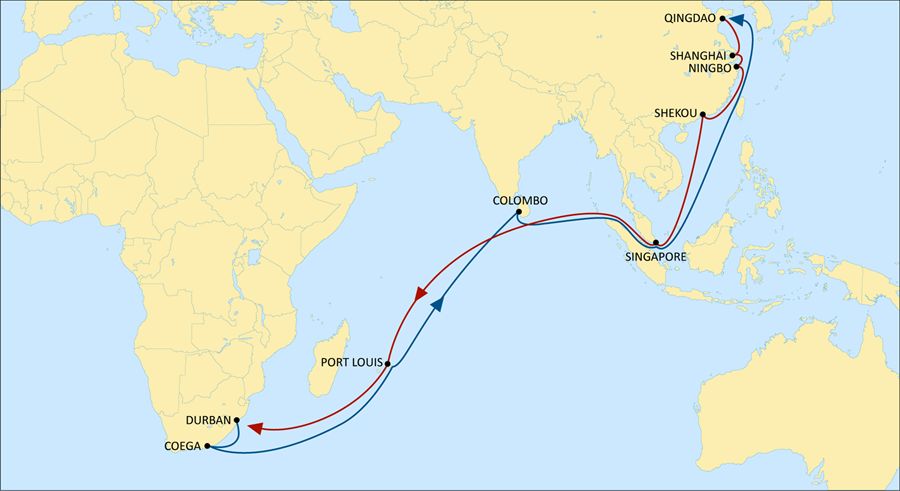 We also continue enhancing the interconnectivity within South Africa with the Shosholoza, a dedicated feeder to Cape Town from Coega.
Should you have any questions, please contact your local MSC representatives in our global network of more than 675 offices.