MSC is pleased to announce the opening of a new direct trade between Türkiye, North Africa, Portugal and Spain.
This new service will enhance connections between the East and West Mediterranean, and offer competitive transit times.
The line will rotate as follows: Mersin – Aliaga – Derince – Tekirdag – Algiers – Casablanca – Sines – Valencia – Algiers – Marsaxlokk – Mersin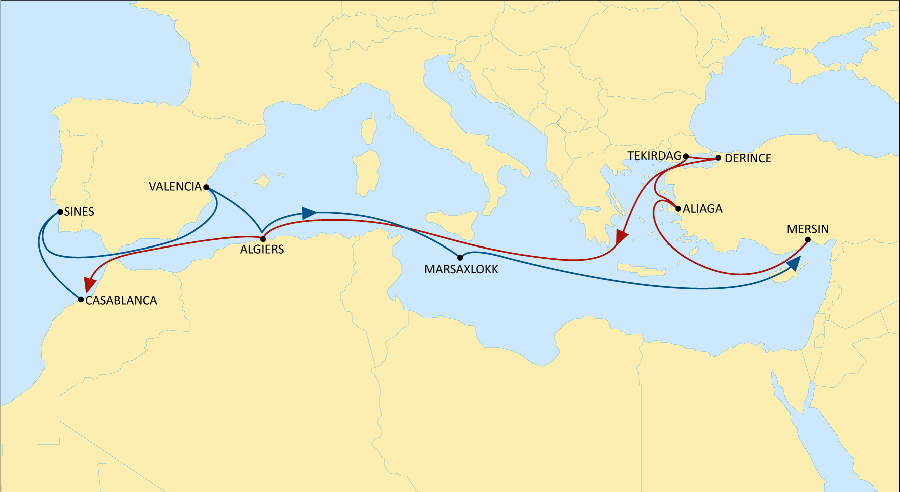 Should you have any question about the new service offering, please contact your local MSC representatives in our global network of more than 675 offices.