Last summer, MSC launched a new inland transportation solution to complement our ocean services to West Africa. Today, the solution connecting the Port of Douala to landlocked Chad and the Central African Republic (CAR) provides a growing number of customers with the reliability and supply chain simplicity they need.
MSC is committed to supporting Africa's economic development. We continue to invest in transport and logistics solutions to strengthen intra-continental connections and facilitate global trade. Our approach involves partnering with local experts to ensure our solutions meet the needs of local businesses and communities.
Seven months ago, MSC launched a new intermodal solution to support customers in West Africa. The response has been well above expectations.
From the coast to the hinterland
The new solution connects Douala with inland destinations across Cameroon,

Central African Republic (CAR)

and Chad.

The trucking service connects seamlessly with MSC's ocean services from the Port of Douala, enabling local businesses to deliver directly to customers all over the globe.

It will help CAR and Chad to make the most of future growth opportunities.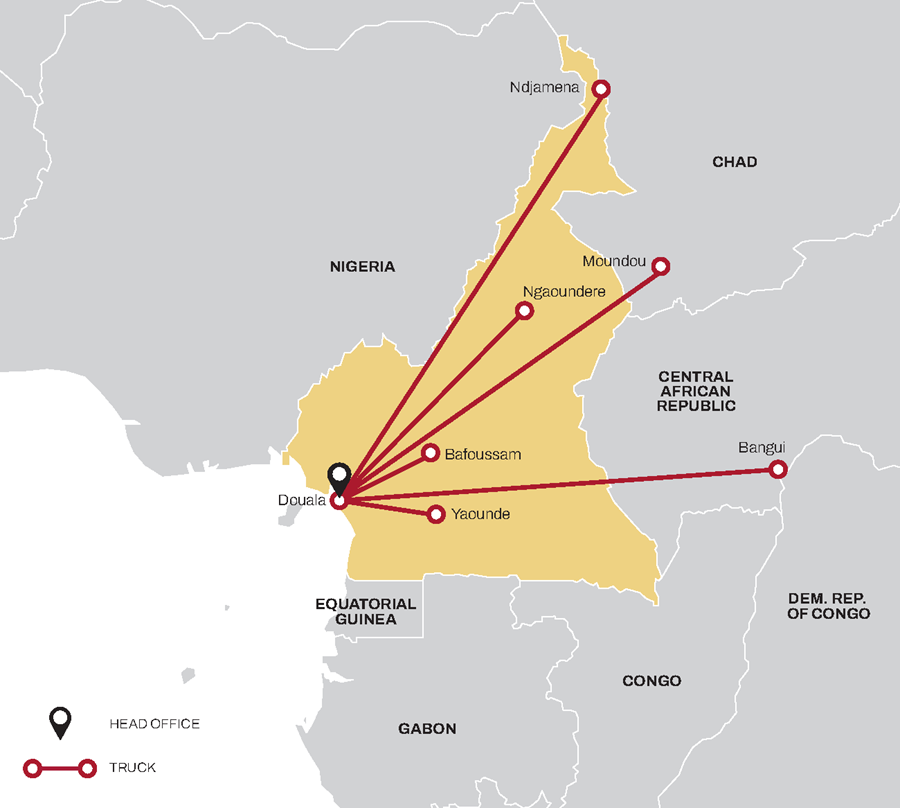 Meeting the demand for door-to-door deliveries
We decided to develop this new solution in response to three key trends:
A growing demand for door-to-door solutions.

The need to improve connectivity to/from landlocked Chad and CAR by developing fast connections to Douala (the closest seaport to these countries).

Customers are looking to simplify their supply chain processes by working with one trusted and reliable provider for ocean and inland transportation services.